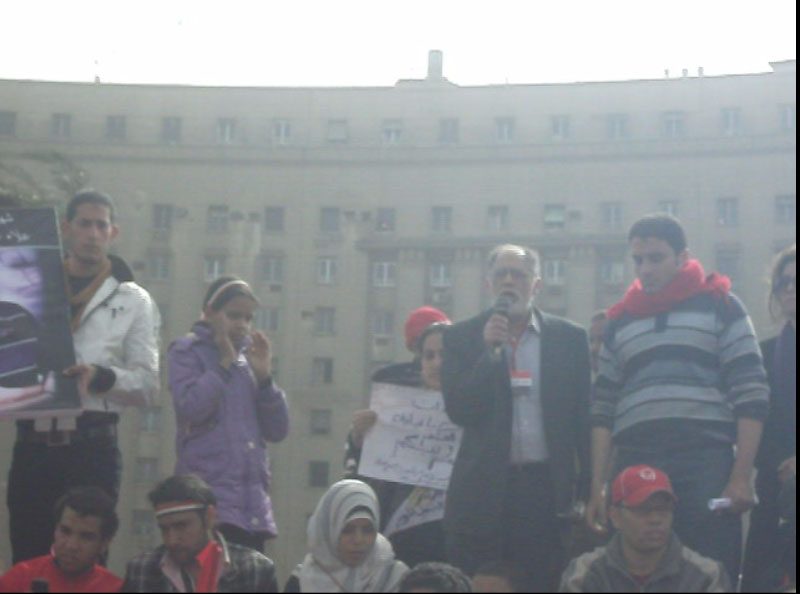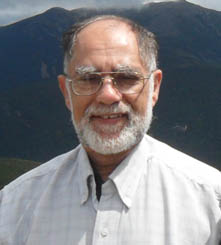 د/ مصطفى الشافعي
Dr. Moustafa Elshafei
حصل على الدكتوراه بمرتبة الشرف من جامعة مكجيل في كندا
قضي أكثر من 14 عاما في أمريكا وكندا
يعمل أستاذ في قسم هندسة النظم بجامعة الملك فهد للبترول و المعادن
نشر ما يزيد عن 120 بحثا علميا
شارك في عدد كبير من المشاريع البحثية والقومية في المجالات التنموية ونقل التكنولوجية
حصل على العديد من براءات الاختراع الأمريكية و العالمية
حصل على العديد من الجوائز وشهادات التقدير
ألف كتاب " التغيير لماذا؟ وكيف؟ " مع الدكتور أحمد الهادي يس سراج الدين"،
ونشر العديد من المقالات في الصحف المصرية عن ضرورة وكيفية التغيير (2006)
ساهم في حركة 6 إبريل منذ 2008 ، و في حركة الجمعية الوطنية للتغيير تحت اسم الناشط
https://www.facebook.com/mansour.abdelqader
وضع منذ عام 2007 في www.cairo21.org
برنامج كامل لنهضة مصر أطلق عليه
"برنامج نهضة مصر في القرن 21....."
www.egypt4better.com (2003-2006)
Contact: Dr. Moustafa Elshafei dr.moustafa.elshafei@gmail.com
=============================================================
براءات اختراع
P1] Moustafa Elshafei, SYSTEM AND METHOD FOR AUTOMATIC POSITIONING OF A SOLAR ARRAY, US Patent # 8,367,955, February, 2013.
[P2] Mohammad F. Al-Malki and Moustafa Elshafei, METHOD AND APPARATUS FOR TRACKING CENTER OF GRAVITY OF AIR VEHICLE, US Patent # 8,260,477 , September, 2012
P3] Abdulkareem Al-Zahrani and Moustafa Elshafei , ARABIC POETRY METER IDENTIFICATION AND METHOD, US Patent # 8,219,386 , July, 2012
P4] Fouad Al-Sunni and Moustafa Elshafei, APPARATUS AND METHOD FOR TRACKING THE POSITION OF HANDHELD MEDICAL INSTRUMENT, US Patent Application No: 13/176,691, 2011
[P5] Moustafa Elshafei and Ashraf Dasa, "SYSTEM AND METHOD FOR CONTROLLING FLOW CHARACTERISTICS", US Patent # 7,769,493, August, 2010.
[P6] Moustafa Elshafei, "APPARATUS AND METHOD FOR CHANGING THE PLAYBACK RATE OF RECORDED SPEECH", USA patent # 7,143,029, 2006, Canadian patent #CA2452022,and Europe patent # EP1426926.
[P7] Moustafa E. Ahmed, "An Arabic Language Translating Device With Pronunciation Capability Using Language Pronunciation Rules ", US Patent No. 5,091,950 February 1992.
[P8] A. Serragelddin and M.E. Ahmed, " Signal Adaptive Processor" U.S.A. Patent No. 4,952,931, August 1990.
[P9] Moustafa Elshafei Ahmed, " Device for Programmed Teaching of Arabic Language and Recitations", U.S.A. Patent No. 4,710,877, December 1987.
[P10] Co-inventor w/N. A. Ismail, M.F. Abddel-Rahman " Automated Muslims Timepiece" International Patent No. WO8501805, 1985.